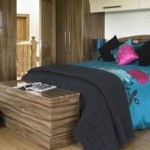 Fitted bedrooms in Birkdale with their professionally-designed, coordinated look is an excellent way to treat yourself.
Sliding bedroom doors in West Derby are key to utilising every inch of space in our fitted bedroom designs.
The right bedroom furniture in Crosby can make your room of rest more inviting and appealing to you.
Treat yourself to a slice of luxury with help from our fitted bedroom specialist in Kirkby.