Design your room by getting quality fitted bedroom wardrobes in Ormskirk.
We supply replacement bedroom doors in Orrell which are easily fitted.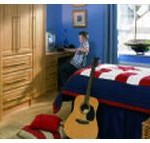 If you are searching for experts of bespoke fitted bedroom furniture in West Derby, speak to Carina Kitchens and Bedrooms.
Select the right bedroom furniture in Ormskirk to suit your style and space.