Fitted bedroom furniture in Aigburth is an excellent choice regardless of the room size.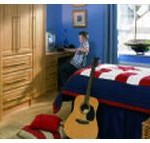 A fitted bedroom specialist in Heswall creates beautiful bedrooms.
Sliding wardrobes in Kirkby is a favourite feature of our bedrooms.
If you are interested in saving space in your home, bespoke fitted bedroom furniture in Litherland is an excellent solution.