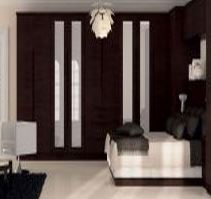 For quality made Sliding Bedroom Doors Available In Liverpool come to Carina Kitchens & Bedrooms Ltd and look at the fantastic range of 'on-site' manufactured sliding doors you can purchase. Based in Bootle, Carina are recognised as 'the' leading design, manufacture and install specialists in the Liverpool area.
Carina Kitchens & Bedroom Ltd have been based in Liverpool for many years, offering sliding bedroom doors as part of their wider fitted bedroom service that prides itself on the level of quality and attention to detail. Focusing on what the customer wants is always at the forefront of Carina's mind, ensuring their expert team work closely with the customer so the outcome is exactly how the customer envisaged it.
With experienced designers and fitters for sliding bedroom doors in Liverpool, you can rest assured all care and attention will be afforded to your project. A made to measure service, Carina Kitchens & Bathrooms Ltd have the advantage over many of their competitors as they are able to manufacture in their factory which means they can oversee each project and cut out the 'middle man'.
For a free planning and design service, call now-for a free estimate-and speak to a friendly member of the Carina Kitchens & Bathroom Ltd team. Monday to Friday 8.30 to 4.30 and Saturday 8.30 to 12.30