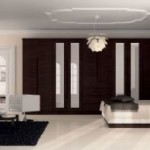 Are you planning on getting sliding wardrobe doors in Formby? This is a good choice. In fact, wardrobes with sliding doors are perfect for any room. They help in saving space; hinged doors can be annoying not to mention that they can only open in one way. If you have a small room or you are a fan of minimalism, you can get your wardrobe with sliding doors from Carina Kitchens and Bedrooms. The family-run business provides bespoke services to suit their clients' individual needs and requirements. Excellent client feedback have given them a strong reputation for quality kitchen and bedroom furniture.
If you are in Formby requiring sliding wardrobe doors, contact Carina Kitchens and Bedrooms. Carina Kitchens and Bedrooms provide excellent furniture pieces. They have a solid portfolio and they have an extensive range of beautiful pieces of furniture at reasonable prices. If you are still wondering about reasons why you should consider hiring them, consider the 3D visuals that they will provide you before they start on a project. The company also provides home design consultation for free. On top of that, they have an excellent team of designers and fitters. Carina Kitchens and Bedrooms work on their on-site factory and this results in the company producing more cost-effective furniture. Wardrobes with gliding doors are perfect as they save space and they also have more storage space inside. If you wish, you can request to have mirrors on the sliding doors as well. You can discuss your options with the team at Carina Kitchens and Bedrooms. Their made-to-measure furniture ensures that you get the dream piece you want, with enough storage options behind the sliding doors tailored to your exact personal needs.
If you want to start designing your sliding wardrobe doors in Formby, you can call Carina Kitchens and Bedrooms. They have earned an excellent reputation and have grown their business through word of mouth. Your furniture will be made to order, making sure that they blend in your room perfectly. To reach the company and request a quote today, call them on 0151 922 7403.