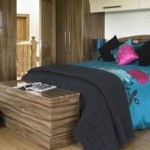 Fitted bedrooms in Halewood are best done by a company that specialises in the provision and installation thereof. Do you understand the multitude of benefits associated with incorporating fitted furniture in your bedroom design? A fitted bedroom can provide you with a whole host of benefits. It is imperative that you receive professional advice prior to planning, designing and choosing the style of fitted bedroom for your home. The best way to do this is by contacting a bedroom specialist in your local area. The first thing that you need to do is identify a reputable company. This can be difficult to achieve without a little research. Firstly, ask friends and family for recommendations. Most successful companies receive future work via recommendations from previously satisfied customers. This shows that they provide high levels of service and workmanship. Alternatively, look online for independent reviews of potential companies.
In Halewood, fitted bedrooms provide homeowners with many important benefits. If you are considering updating a bedroom in your property then a fitted bedroom is a great solution. It will help to modernise the bedroom as the furniture used will be of the latest design. You can also choose a style that complements the existing style of your home. There are also many different colour schemes available. A fitted bedroom can increase the value of your property should you decide to sell it as many prospective buyers are attracted by the inclusion of a fitted bedroom.
One of the most important benefits related to fitted bedrooms in Halewood relates to maximising space. If a bedroom does not have a large area of floor space then it may prove difficult to include a lot of furniture in the room. You may have to sacrifice a certain piece of furniture. Small rooms with bulky furniture can also make the room look unattractive and cramped. Fitted bedroom furniture is designed to maximise space. The clever design ensures that furniture fits closely against walls and provides a well balanced appearance. To learn more about the benefits of fitted bedrooms, contact Carina Kitchens & Bedrooms.