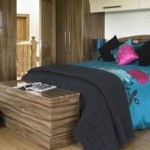 Fitted bedrooms in Walton can change your living space for the better. Cumbersome wardrobes and chests of drawers while useful can take up a lot of space in the bedroom. We can offer you a bespoke service to radically alter the space in your bedroom.Our designers will visit your home and ascertain the size of the rooms taking detailed drawings of doors and windows. We can then start to plan the room around your individual requirements. We have a 3 D visual program which can show you beforehand what your completed room will look like. You can then move various built in items around your visual room until you are satisfied and you can play with the colour of the walls, door and just about everything else. We will then manufacture the units that you have chosen. We have our own workshop that builds all units and furniture to suite the dimensions of your bedroom. This can include a built in bed with headboard to match the cupboards.
When your rooms are small in Walton, fitted bedrooms will give you all the space you need. Not everyone has large rooms and most people wish there was more storage space in their rooms. We can offer affordable units that contain more than enough storage space. Our carpenters and joiners are extremely innovative and skilful. They have many years of experience in providing units that allow your new bedroom to be spacious yet have all the storage you need. There are many ways a skilled craftsman can create more room. Finishing touches are entirely up to you including handles, mirrors and trimmings. The flooring can be tile or carpet or wood. Whatever fits into your idea of a perfect room.
Fitted bedrooms in Walton are affordable as there is no middle man. Contact Carina Kitchens and Bedrooms today and enjoy our free planning and design service with our free estimates. You deserve to have the bedroom of your dreams.