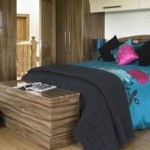 Did you know that you could see a fitted bedroom specialist in Orrell and get a 3D planning consultation? Yes, Carina Kitchens & Bedrooms is one of the very few companies that will provide you with a 3D visual image of your ideal bedroom before you proceed. A 3D plan can help you see how the final outcome will look like, and you can plan where to place your furniture to optimise space and combine functionality and aesthetics in the most creative ways. With the company, you will get assistance that is second to none.
In Orrell, a fitted bedroom specialist from Carina Kitchens & Bedrooms will be with you from the initial conception of the project until the installation of the last piece of furniture. When an interested client called the company regarding some work that she wanted done in her room, she was curious to find out whether the company would manufacture the furniture or they would outsource the work. The staff members emphasised that they have their own qualified workers who would undertake the job. They do not outsource any of the work that they receive or hire third parties to complete their jobs. The bedroom is a special space, a relaxing area, an escape from the bustle and hustle of daily lives. In order to have your ideal space designed and executed professionally, you should consider the experts at Carina Kitchens & Bedrooms. They have a team of qualified designers and fitters who will be eager to make your dream bedroom become a reality.
For a qualified fitted bedroom specialist in Orrell, do not hesitate to ask the experts at Carina Kitchens & Bedrooms for a free consultation. Their 3D plans could help you visualise your dream bedroom and adjust until you are satisfied. Please note that the 3D plans are always in colour and they can be altered to ensure that the client is completely satisfied before they proceed with theconstruction of the furniture. To book for a free consultation with the team of designers, you can give the company a call. If you need more information about a fitted bedroom specialist, contact Carina Kitchens & Bedrooms.