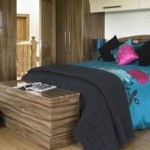 Carefully chosen bedroom furniture in Childwall can add elegance and luxury to your current bedroom. When it comes to choosing bedroom furniture, one has to be especially careful. With living space getting smaller, you need to purchase furniture that is practical, space-saving and aesthetically pleasing. Well-made bedroom furniture should be made from durable materials, helping it withstand the test of time. As time progresses, the number of 'things' that accumulate in our closets is astonishing; bedroom furniture needs to be able to accommodate those 'things'. Lastly, the furniture needs to 'go' with the colour scheme and design of the room. Where can you find stunning, quality bedroom furniture?
If you live in Childwall, bedroom furniture can be purchased from Carina Kitchens and Bedrooms. We specialise in creating beautiful living spaces that reflect our client's personalities, lifestyles and tastes. Our workmanship is one of the best in the industry, guaranteed! Customers, many of them repeat, choose us because we manufacture our own furniture at our factory site. This cuts out the middle-man, enabling us to charge customers affordable prices. We also provide made-to-measure services. This means all furniture is customisable and not simply cookie-cutter sizes. Our experienced team of fitters and designers will ensure that you get the bedroom of your dreams. As a result, we encourage customers to take advantage of our free design and planning services. Based on those designs, we will be glad to offer you a free estimate.
If you want to add additional storage space or change the look of your existing bedroom, consider adding new bedroom furniture in Childwall. Contact Carina Kitchens and Bedrooms today to find out more about bedroom furniture. you can also take advantage of our free 3D planning services.