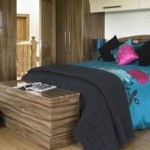 You are eligible for a free consultation with our fitted bedroom specialist in Birkdale if you are planning to have a bedroom designed from scratch. Every individual has their own style and preferences and when it comes to a bedroom, you might be interested in something that is uniquely you. As such, whatever your style or if you are looking for a specific design, you can talk to our designers at Carina Kitchens and Bedrooms. We can provide you with a free 3D to help you visualise what your bedroom will look like once it's finished.
Your bedroom is an escape from the stress of everyday life and the best way to optimise comfortability is by talking to one of our staff members. In Birkdale, fitted bedroom specialist can discuss the ideas you have in mind. Our philosophy is creating beautiful and relaxing spaces that reflect our clients' tastes and individuality and where they can feel at ease. There are many reasons to consider our services for bespoke bedrooms. As we manufacture all the furniture and products here onsite, we can cut the middle men costs. We can provide you with a made to measure service. We can also supply you with specific types of furniture, no matter how awkward the space. We also provide a free planning and design service as well as free estimates. Working closely with our clients is what have set us apart. We take the time to listen to their requirements before we carefully execute them while paying attention to the smallest of details.
You can speak to our fitted bedroom specialist in Birkdale without any charges. Contact Carina Kitchens and Bedrooms today if you would if you would like to speak to our fitted bedroom specialist. We pride ourselves on the highest level of workmanship and excellent quality products. We are sure that you will absolutely love the end result.