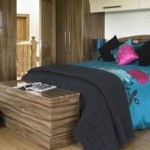 Clients who are looking for quality fitted bedrooms in Aigburth should not hesitate to contact us at Carina Kitchens and Bedrooms. Having been in the field for a number of years, we would absolutely love helping them design their space, recommend the best layout and materials for their furniture and even carpeting. Each project that we undertake is personalised and will be tailored to the client's personal tastes, budgets and requirements. There are multiple benefits when it comes to fitted bedrooms; the undeniable number one perk is having furniture and products that are specifically designed according to the size of the room and its colour.
Over the years, we have carried out a wide number of projects for clients in Aigburth, fitted bedrooms among the most popular. When our clients come to us for a project, we chat with them and listen to what they expect from us. Clients who are quite hesitant about what they want can go through our portfolio to see the different ways we have designed bedrooms and bathrooms in the past. Different clients will have different needs and we are more than willing to help them realise their dream bedroom. To help clients visualise what their bedroom will look like, we use 3D images. In other words, we provide them with a digital visual that they can see and analyse before they give us the green light. Please note that our planning and design service is completely free. Our experienced designers and fitters would be more than pleased to provide you with the assistance you need. Moreover, they will also provide you with helpful tips and advice for a more optimised space.
When it comes to fitted bedrooms in Aigburth, our customers love our results. The bedroom is designed in such a way that it provides enough space and even if it's quite a small area, our designers will organise the area and plan it in a way that space isn't lost. To make an appointment to discuss your fitted bedroom, contact Carina Kitchens and Bedrooms.  Book your free 3D planning and designing sessions today!