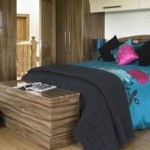 Fitted bedrooms in Birkdale with their professionally-designed, coordinated look is an excellent way to treat yourself. At Carina Kitchens and Bedrooms, we are proud of our reputation for top-quality workmanship, excellent materials, affordable pricing and our client-centric approach. No matter how big or small your project, we're glad to help you. As a family-run business based in Bootle, Liverpool, we have strong ties in the local communities that we serve. Along with this, we offer our customers access to the best of trends, technologies and products that are available across international markets. We are passionate about creating unique, beautiful and functional living spaces that are a true reflection of your needs, preferences and taste. Our professionally-trained, talented design team can work with you to ensure that your project stays within your budget.
A neat and tidy appearance helps us to unwind and feel more in charge of our emotions. In Birkdale, fitted bedrooms are a great way to show off your sense of style and design aesthetics. Bedrooms aren't just practical spaces – today, they combine our need to relax and pamper ourselves as well as get the sense of peace and privacy that we want. They are places that we can escape into and shut out the world of stresses and worries. If your room has an awkward shape or is of an unwieldy size, fitted furniture helps to pull it all together. If you have a sloping roof or alcoves tucked into corners, this is the perfect solution.
When your new fitted bedrooms in Birkdale are installed, make sure that the wardrobes go right up to the ceiling level so you don't have to worry about dusting the tops. This not only makes use of every available inch of space, but it also ensures that your room gets a harmonious and organised look. To find out more about how you can treat yourself with our fitted bedrooms, contact Carina Kitchens & Bedrooms. We have a comprehensive range of designs, door styles, colours and finishes for you to choose from. You can book a free, 3D planning consultation with one of our designers to give you a glimpse of the available choices. Our professional fitters can ensure that your furniture is installed perfectly.